Exhibitions that engage communities are the heart of museums and we've made them our single focus since 1988. Our mission and the reason we exist is to provide institutions with diverse and meaningful traveling exhibitions to strengthen their communities.
Our Mission
Exhibit Envoy provides institutions with diverse and meaningful traveling exhibitions to strengthen their communities.
Racial Equity Statement
Exhibit Envoy recognizes that certain populations, particularly people of color, have been systematically marginalized throughout the history of the United States and in the spaces in which our work takes place: the museum field, the art world, and academia.
We are a California-based nonprofit with the mission to provide institutions with diverse and meaningful traveling exhibitions to strengthen the communities they serve. Because the Golden State has always been, and continues to be, one of the most racially diverse states in our nation, we are in a unique position to amplify the voices, ideas, and stories of marginalized people. We recognize that the knowledge and experiences of these individuals and communities are essential to solving the societal issues that we all face.
In order to do this successfully, we are committed to developing and upholding anti-racist and nondiscriminatory approaches to our work. We respect and value diverse life experiences, heritages, and perspectives. We therefore re-commit to the following practices to promote a more just and equitable world for all:
Uplifting and amplifying the voices and experiences of marginalized people through traveling exhibitions that highlight previously untold or rarely-told histories in truthful, authentic, and respectful ways;
Collaborating with individuals and community partners to interpret history in a way that values and acknowledges indigenous people, people of color, and women;
Supporting small community institutions in underserved communities and regions to help them foster trust and understanding across geographic, race, ethnic, cultural, language, class, and gender lines through exhibitions;
Attracting and retaining job candidates, board members, and business partners from diverse backgrounds;
Creating an inclusive and transparent work environment, including remote and flexible work;
Developing and evaluating organization-wide practices that incorporate and emphasize equity, justice, and inclusivity; and
Promoting a more culturally-vibrant and accepting society.
We acknowledge that we must continue to learn and grow in our understanding of and approach to equity and justice in our field and world and that this document is a living and breathing framework. We welcome and encourage feedback on this statement and on all of our work.
History
Exhibit Envoy began in 1988 as the Rural Museums Consortium, a program of the California Council for the Humanities. The consortium's founding mission was to serve the needs of small museums that did not have the capacity to develop in-house temporary exhibitions and could not afford to rent them from large traveling exhibition companies.
Over the years, the demand for our services increased, and in 2002, we became an independent 501(c)(3) nonprofit as the California Exhibition Resources Alliance (CERA). With a final re-branding in 2011, Exhibit Envoy came to be. Regardless of the name, we have continued to provide host venues across the nation with high-quality, affordable, and engaging traveling exhibitions.
Since our founding, over three million visitors at community museums, libraries, and cultural centers across California and the U.S. have enjoyed and learned from our traveling exhibitions. These exhibitions tell the stories of our state's cultural heritage, its immigrations and emigrations, and its unique place in Western and US history and in the world.
Our exhibitions chronicle movements in art, showcase well-known and soon-to-be-discovered artists, and reflect cultural traditions that span eras and continents. These exhibitions bring extinct species to life, trace environmental histories, and contribute to greater discussions about land use, water policy, and agricultural practices. For over 30 years, our traveling exhibitions have been a window into the soul and soil of California.
We have partnered with many institutions including the Smithsonian, Oakland Museum of California, California Historical Society, California State Library, Grace Hudson Museum, Marin Museum of the American Indian, Bancroft Library, and Heyday Books, as well as independent curators, historians, artists, culture bearers, and scholars to bring more than 70 exhibitions to a statewide audience. Beginning in 1988 with "Official Images: New Deal Photography," the content of our exhibitions has encompassed all disciplines from art to zoology. We look forward to serving the small museum field for many years to come!
For more information, please contact us.
Job Openings
Thank you for your interest in Exhibit Envoy! There are no open positions at this time.
Who We Are
Board of Directors
Jim DeMersman, President
Inland Empire
Jim DeMersman is the past Director of the Amador-Livermore Valley Historical Society and Museum on Main in Pleasanton. He is the Past President of the Board of the California Association of Museums and serves as a peer reviewer for Institute of Museum and Library Service grants program and as a visiting consultant for the American Association of Museums' Museum Assessment Program, where he has conducted over a dozen assessments throughout the country.
Theresa Hanley, Treasurer
Inland Empire
Theresa Hanley has served Exhibit Envoy in several capacities since 1992 including as a Member of the Board of Directors from 2003-present. She was the Director of the Museum of the History and Art, Ontario from 1990 to 2013. She now serves as the Executive Director of the George C. and Hazel H. Reeder Heritage Foundation which is working to restore the Historic Reeder Citrus Ranch in Montclair. She served as a Museum Assessment Program Peer Reviewer for the American Association of Museums and as a grant reviewer for the Institute of Museum and Library Services and the National Endowment for the Humanities. She has earned a Master's Degree in History from the University of California, Riverside specializing in Historic Resources Management.
David Stuart, Secretary
Greater Sacramento/Central Valley
David Stuart has an extensive career of working within museums and other cultural institutions which have included Archaeologist/Park Planner for the National Park Service, Director of Sacramento Science Center and Sacramento History Museum, and V.P. of Operations of the Foundation for California Community Colleges, the non-profit auxiliary for California's community college system. He majored in Anthropology at the California State University, Fresno and in graduate school at the University of Colorado. In December 2006, Dave was excited to return to his home county roots to lead the San Joaquin County Historical Society and Museum.
Steven Correll
Bay Area
Steven F. Correll holds degrees in Liberal Arts (Fine Arts & US History) from William & Mary, in Sculpture & Painting from the School of the Art Institute of Chicago and Museum Studies (Collections Management) from the John F. Kennedy University. Before retiring in 2015, Steven was the Associate Director of Registration and Chief Registrar for the Fine Arts Museums of San Francisco. He now divides his time between San Francisco and Sonoma, CA where he maintains his personal art studio.
Heather Farquhar
Northern California
Heather Farquhar is currently the Director at the Shasta Historical Society in Redding, CA. Prior to accepting the position in Redding, Heather was the Deputy Director at the Los Altos History Museum and Collections and Historic Properties Manager for the Hayward Area Historical Society. She has extensive experience in collections management, historic property management and restoration projects. Heather has an under graduate degree in History from California State University, Hayward and a graduate degree in Museum Studies from John F. Kennedy University in CA.
Kathy Wright
Inland Empire
Dr. Kathy Wright, a long time Riverside resident, graduated from John W. North High School, attended Riverside City College and earned degrees at San Diego State College, University of California Riverside and University of La Verne. She spent 37 years in the K-12 public school system as a teacher and administrator. In 2008 she retired from Alvord Unified School District where she served her last year as superintendent. Kathy serves on numerous non-profit boards and civic committees including Greater Riverside Dollars for Scholars, Keep Riverside Clean and Beautiful, UC Riverside Foundation and the Riverside Dickens Festival. Kathy has received myriad awards for her work, including the Sy Seifert National Volunteer of the Year Award (Scholarship America) in 2013 and the 58th Alumnus of the Year Award (Riverside Community College District) in 2013.
Staff
Amy Cohen, Executive Director
Bay Area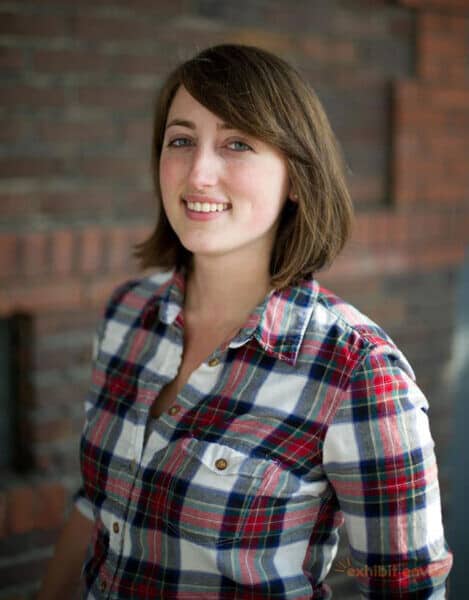 After joining the Exhibit Envoy team as an intern and then Project Manager, Amy Cohen has served as the Executive Director since September 2015. With 15 years of experience in non-profits, including at museums, libraries, and independent schools, Cohen brings fundraising and exhibit development expertise to this position. Most recently, Cohen curated a history exhibition on California women and tattoos that continues to tour across the West Coast. Cohen earned her B.A. in History (summa cum laude) from the College of Wooster in Ohio and her M.A. in Museum Studies from John F. Kennedy University. She is a former board member of Cultural Connections, a volunteer-run group providing professional development programming for arts and culture workers in and around the Bay Area.