Description
An exploration of the only Japanese American Segregation Center in WWII connects visitors to the complex issues of interment in the voices of those held captive.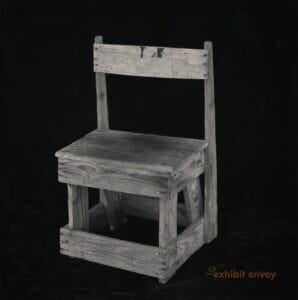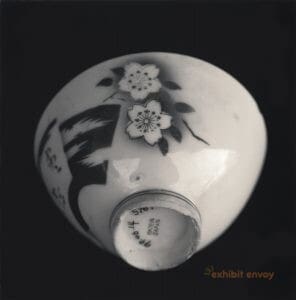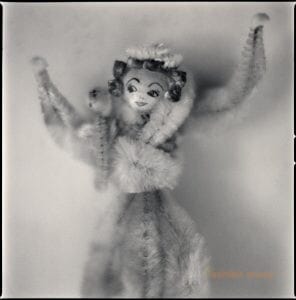 Art of Survival is a traveling exhibition probing the complexity of the Japanese American confinement site in Newell, CA. It became the only officially designated segregation center during WWII and was ruled under martial law. Called Tule Lake, this location was the largest of the 10 confinement sites and, because anyone deemed a troublemaker by the federal government was relocated to Tule Lake, it ultimately housed people from all sites. Many of the people who were brought in under segregation were people who knew their rights had been egregiously undermined and were willing to stand up to the injustice. Accused of being disloyal, in their dissent, they were ironically acting in the most American way. The incarceration of 120,000 people of Japanese descent, most citizens of this nation, was a travesty; Tule Lake was exponentially disturbing.
Through haunting images of artifacts by fine art photographer Hiroshi Watanabe we glimpse into the lives of those who were held at Tule Lake and are encouraged to consider both the orchestration of life behind barbed wire and what it might have been like to live with constant turmoil and uncertainty. Oral histories allow us to hear varying views on some of the complex issues of Tule Lake in the voices of those held captive.
The exhibition themes includes:
Japanese American Immigration to U.S.
Lives Disrupted
Life Behind Barbed Wire (Arriving at camp)
A Home without Freedom (Coping)
The Arts of Survival (Enduring with Dignity)
Loyalty Questionnaire
The Only Segregation Center
Turmoil over Renunciation
Returning Home
Redress and Remembering
Art of Survival is being supported in part by a Preservation of Japanese American Confinement Sites Grant administered by the National Park Service, Department of the Interior. Further support provided by The Oregon Community Foundation, Fred W. Fields Fund; Klamath Tourism Grant; Klamath Arts Council Grant; and generous donations by Denshō Digital Archives, Japanese American Museum of San Jose, Tule Lake Committee members Jimi Yamaichi and Hiroshi Shimizu, and Hiroshi Watanabe. This traveling exhibition was made in cooperation with the Tule Lake Unit of WWII Valor in the Pacific National Monument, Lava Beds National Monument, and the U.S. Fish and Wildlife Service.
Specs
Audience:

Adults, Teens

Rental Fee:

$3,000 + shipping for an 8-week booking

Size:

150 to 200 linear feet

Security:

Installation Images:
Exhibit Components:
42 frame photographs of artifacts
6 Text Panels: Title, Intro, Artists Statement, Glossary, Map, & Credit
10 Canvas Banners written by authors Stan Yogi and Elaine Elinson
2 DVDs
Programming & Suggested Artifacts List
Publicity Materials
Schedule and Availability
| | |
| --- | --- |
| August 24, 2014 – October 19, 2014 | San Joaquin County History Museum, Lodi |
| August 31, 2015 – November 22, 2015 | Wayne Lyman Morse US Courthouse, Eugene, OR |
| December 27, 2015 – February 21, 2016 | Community Memorial Museum, Yuba City |
| March 6, 2016 – May 15, 2016 | Museum of San Ramon Valley, Danville |
| May 29, 2016 – July 24, 2016 | Museum on Main, Pleasanton |
| December 25, 2016 – January 29, 2017 | Chandler Museum, Chandler, AZ |
| February 12, 2017 – April 30, 2017 | Henry Madden Library, CSU Fresno |
| August 13, 2017 – October 8, 2017 | Indianapolis Public Library, Indianapolis, IN |
| October 29, 2017 – January 7, 2018 | Tamastslikt Cultural Institute, Pendleton, OR |
| August 4, 2019 – September 29, 2019 | AVAILABLE |
| October 13, 2019 – December 8, 2019 | Roseville Public Library, Roseville |
| January 26, 2020 – March 1, 2020 | Oakland Asian Cultural Center, Oakland |
| March 15, 2020 – May 10, 2020 | AVAILABLE |
| May 24, 2020 – July 5, 2020 (6 weeks) | AVAILABLE |
| July 19, 2020 – September 13, 2020 | AVAILABLE |
| September 27, 2020 – November 22, 2020 | AVAILABLE |
| December 6, 2020 – January 31, 2021 | AVAILABLE |
| February 14, 2021 – April 11, 2021 | Ontario Museum of History and Art, Ontario |
| April 25, 2021 – June 20, 2021 | AVAILABLE |
| July 4, 2021 – August 29, 2021 | AVAILABLE |
| September 12, 2021 – November 7, 2021 | Fullerton Arboretum, Fullerton |
| November 21, 2021 – January 16, 2022 | AVAILABLE |