Description
Breathtaking photographs address climate change and its effect on a universal symbol of beauty: the wildflower.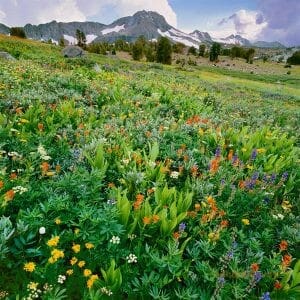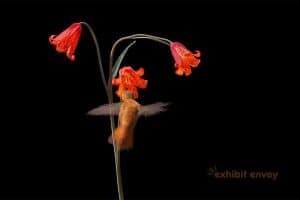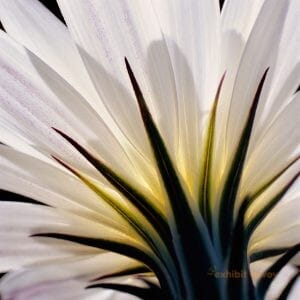 Exquisite photographs of California's wildflowers bring awareness to the beauty of the Golden State – as well as to the dangers facing our natural habitats from climate change. All geographic regions of California are highlighted in this stunning show, from the high alpine "rock gardens" above 11,000 feet in the Sierra Nevada Mountains to Death Valley National Park's below-sea-level environment.
The exhibit features 7 different sections: Mountains, Coastal, Desert, and Central Valley regions, the power of fire and renewal, a behind-the-scenes look at capturing these images, and an overview of California's geographic regions – those diverse and delicately balanced ecosystems supporting spectacular explosions of nature's color. Most importantly, these beautiful images address how climate change and other human impacts effect California's wildflowers.
Photographers Rob Badger and Nita Winter are based in the Bay Area and have been been capturing powerful images for over three decades. Their work has been seen in galleries throughout California including the Thoreau Center for Sustainability in San Francisco, the G2 Gallery in Venice, CA, and featured in publications such as American Photo, Los Angeles Times, Natural Home, New York Times, OMNI, Sunset, Sierra Wilderness Society, Time and the Washington Post. Their new book, Beauty and the Beast: California Wildflowers and Climate Change, has won multiple awards since its recent publication, including the Sierra Club's Ansel Adams Award for Conservation Photography; the IBPA Benjamin Franklin Book Awards' Gold Medal for First Time Book Award – Nonfiction, Silver Medal for Art & Photography, and Silver Medal for Nature & Environment; and the Foreword Indies' Silver Medal for Coffee Table Book (General), Silver Medal for Regional (Adult fiction), and Bronze Medal for Nature (Adult Nonfiction).
Beauty and the Beast: California Wildflowers and Climate Change, an exhibition by Rob Badger and Nita Winter, originated at the San Francisco Public Library and is traveled by Exhibit Envoy.
Specs
Audience:

General

Rental Fee:

$2,500 + shipping for an 8-week booking

Size:

175 – 250 linear feet

Security:

Installation Images:
Exhibit Components:
52 framed color photographs of wildflowers ranging in size from 16″ x 20″ to 45″ x 55″ and representing California's Coastal, Mountain, Desert, Central Valley/Gorman regions, as well as fire-related and behind-the-scenes sections
Natural history text panels featuring maps and essays focused on the state's botanical landscape, climate change, and more
Equipment used by the photographers in the field
Hi- and lo-tech interactives
Exhibition press kit with digital images
Suggested programming ideas and resources
Schedule and Availability
June 4, 2017 – October 1, 2017 (17 weeks)

October 15, 2017 – January 28, 2018 (15 weeks)

February 10, 2018 – June 17, 2018 (18 weeks)

September 2, 2018 – October 28, 2018

December 30, 2018 – March 10, 2019 (10 weeks)

March 31, 2019 – June 2, 2019 (9 weeks)

August 25, 2019 – December 29, 2019 (18 weeks)

January 12, 2020 – March 29, 2020 (11 weeks)

May 27, 2018 – November 24, 2019 (Semi-Permanent Installation)

February 28, 2021 – July 18, 2021 (20 weeks)

August 29, 2021 – November 14, 2021 (11 weeks)

December 19, 2021 – February 13, 2022

Booking Pending

February 27, 2022 – April 24, 2022

Booking Pending

May 8, 2022 – July 3, 2022

AVAILABLE

July 17, 2022 – September 11, 2022

AVAILABLE

December 4, 2022 – January 29, 2023

AVAILABLE

January 2021 – December 2021 (Semi-Permanent Installation)
Contact us for dates beyond 2022.