Description
The catalyst for this traveling exhibition was an event planned by the Green Museums Initiative (GMI) of the California Association of Museums in October 2011.
GMI hosted statewide dialogues on regional ecological issues and the role museums might play in building healthy communities, both human and in nature.
Contemporary artists from each region joined museum leaders, scientists, environmentalist, and community stakeholders for the daylong discussions.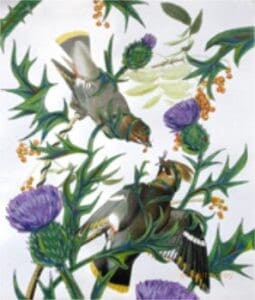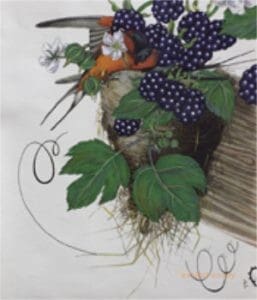 Ignite! The Art of Sustainability exhibits the dynamic works created by these artists based on their discussions and the issues that arose in each regional dialogue. Thirteen of California's foremost environmental artists collaborate to communicate a heightened connection to their natural surroundings through rich imagery using a variety of media from the traditional (photographs, painting, and video) to the unconventional (smog /particulate matter on porcelain). Together, their approach is multidisciplinary, drawing on art, science, spirituality, and social justice.
What emerges are the unique traits of California's ecological regions and the range of extremes present in our state. Curated by Kate Davies, independent curator and writer.
Roundtable Artists / Region
Additionally, other contemporary California artists were added to deepen the exploration of California's ecology at local and regional levels.
Specs
Audience:

General

Rental Fee:

RETIRED

Size:

Approximately 1,500-2,000 square feet

Security:
Exhibit Components:
27 original artworks with labels – most have not been previously exhibited
Interpretive labels include background information and quotes
Mindful exhibition fabrication – reused and repurposed materials and art crates that are reused or built by suppliers that utilize green business practices
Public Program Grants available
Schedule and Availability
| | |
| --- | --- |
| June 18 – August 31, 2012 | UC Davis Design Museum, Davis |
| September 23, 2012 – November 18, 2012 | Humboldt State University Art Gallery, Arcata |
| February 10, 2013 – April 7, 2013 | Arte Americas: Casa de Cultura, Fresno |
| August 11, 2013 – January 5, 2014 | Pasadena Museum of California Art, Pasadena |
| January 26, 2014 – May 11, 2014 | Longmont Museum, Longmont, CO |
| June 15, 2014 – August 10, 2014 | Museum of History & Art, Ontario |
| August 24, 2014 – October 19, 2014 | Fullerton Arboretum |
| November 2, 2014 – December 28, 2014 | AVAILABLE |
| January 11, 2015 – March 8, 2015 | AVAILABLE |
| March 22, 2015 – May 17, 2015 | Grace Hudson Museum, Ukiah |