Description
Showcase California's long tradition of activist printmaking and offer historical context for understanding our present moment with Mission Gráfica: Reflecting a Community in Print.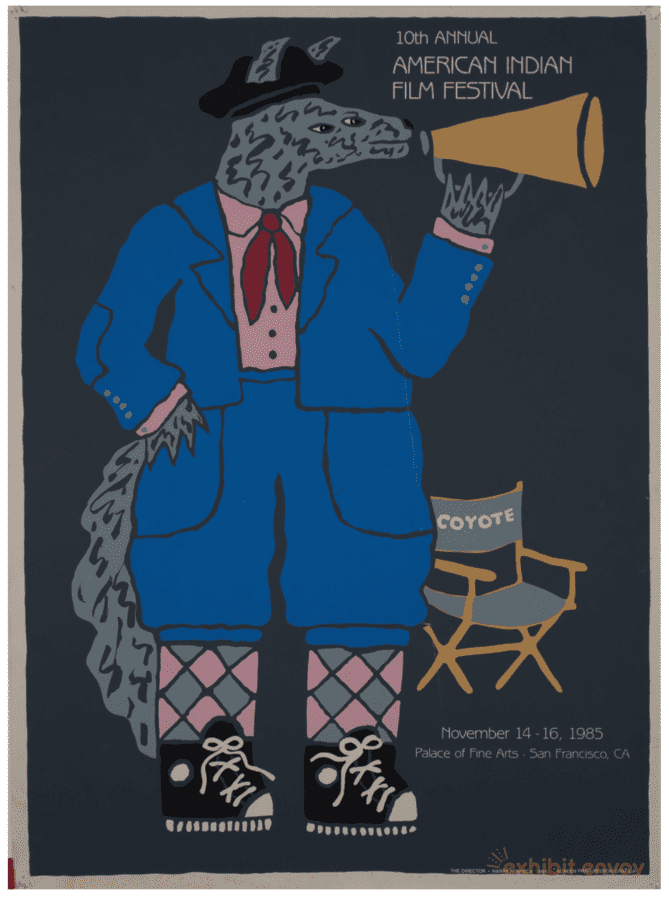 As a community print center of diversity and cultural ferment, Mission Gráfica has produced challenging, aesthetically outstanding artwork of social and political relevance for four decades. Mission Gráfica was created in 1982 as part of the Mission Cultural Center through the joint efforts of René Castro, a political refugee from Pinochet's coup in Chile, and Jos Sances, a Sicilian American, Vietnam war draft resister with a base in commercial printing. Castro's brilliant graphic design melded with Sances' technical mastery to create the backbone of the most sought-after political poster center in the San Francisco Bay Area in the 1980s. Mission Gráfica attracted important artists from the Bay Area and, ultimately, from international solidarity movements, partnering with both rock stars and guerrilla movements.
During the 1990s, Mission Gráfica was reformulated under the direction of Juan R. Fuentes, who emphasized community projects and classes. He created a more open workshop that served artists exploring personal visions as well as activists involved in local struggles from gentrification to homelessness.
The exhibition, comprised of 42 screenprints, reflects an enormous variety of styles, approaches and sensibilities. The artists range from non-professional and emerging artists to well-known figures such as Carmen Lomas Garza, Nancy Hom, Rupert Garcia, Mildred Howard, Jean La Marr, Ester Hernandez, Michael Roman, Jesus Barraza, Favianna Rodriguez, and the San Francisco Print Collective. A newly-published, lavishly-illustrated book accompanies the exhibition.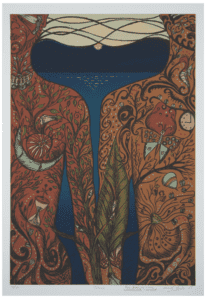 Introductory material for each section contextualizes the imagery, and explains the issues explored. Extended captions are provided for each print offering the usual information—artist, title, date, medium, dimensions—augmented by more detail on the meaning of the imagery and the artist's background.
Exhibit Sections:
Cultural Celebrations, including Juneteenth, El dia de los muertos, and Carnaval
Indigenous America, focusing on figures like Leonard Peltier, the Zapatistas, and persecuted peoples
International Solidarity, highlighting struggles against dictatorships and apartheid
Local Politics, dealing with issues of gentrification and economic and social inequality
US Imperialism, protesting US arms sales to dictatorships and military conflicts
Women's Voices, exploring gender inequality and celebrating women's empowerment
Mission Gráfica: Reflecting a Community in Print is a touring exhibition developed in partnership with the San Francisco Public Library, artists from Mission Gráfica, and Exhibit Envoy. It is based on the book of the same name.
Specs
Audience:

General

Rental Fee:

$3,500 + shipping for an 8-week booking

Size:

Approximately 1,000 – 1,200 sq. ft.

Languages:

English, Spanish

Security:
Exhibit Components:
42 framed prints spanning four decades and highlighting local, statewide, national, and international issues
Didactic text panels, including an introduction to each section and extended captions
Gallery copy of the accompanying Mission Gráfica book, to be published in 2023
Exhibition press kit with digital images
Schedule and Availability
| | |
| --- | --- |
| August 26, 2023 – December 10, 2023 | San Francisco Public Library, San Francisco, CA |
| January 1, 2024 – March 10, 2024 | Preparation for Travel |
| March 31, 2024 – June 23, 2024 (12 weeks) | La Quinta Museum, La Quinta, CA |
| July 14, 2024 – August 11, 2024 (4 weeks – 1/2 price!) | AVAILABLE |
| September 1, 2024 – October 27, 2024 | Loveland Museum, Loveland, CO |
| November 17, 2024 – January 12, 2025 | AVAILABLE |
| February 2, 2025 – March 30, 2025 | AVAILABLE |
| April 20, 2025 – June 15, 2025 | AVAILABLE |
| July 6, 2025 – August 31, 2025 | AVAILABLE |
| September 21, 2025 – November 16, 2025 | AVAILABLE |
| December 7, 2025 – February 1, 2026 | AVAILABLE |