Description
Uncover the California Desert Photographs of the independent, adventurous, and spirited cousins Susie Keef Smith and Lula Mae Graves, taken between 1916-1936.
Susie Keef Smith was seeking escape from a troubled home life and the havoc of childhood polio when she and her cousin, Lula Mae Graves, set out to photograph the last of the prospectors, burro packers and stage stops in the remote desert east of California's Salton Sea. They traveled by burro, foot and Ford though sandy washes and roadless canyons, armed with a .38 revolver and a large format camera. While making postcards for the PO spinner rack in Mecca, where Susie was postmaster, the women were remade in the wilderness and wound up creating an unparalleled portrait of one of the lesser-known deserts in the West.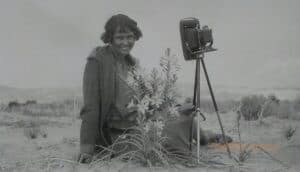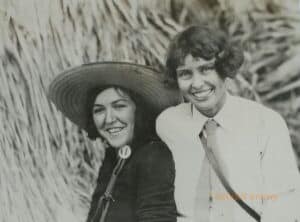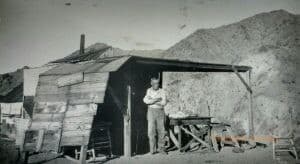 Susie's photos were nearly lost to history when–upon her death–they were tossed out by a county administrator. A savvy archaeologist jumped into a dumpster and rescued many of the photos you see here. This exhibit presents portraits of a mysterious land along with the story of its heroic chroniclers, self-taught documentary photographers of the 1920s and '30s.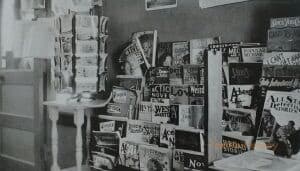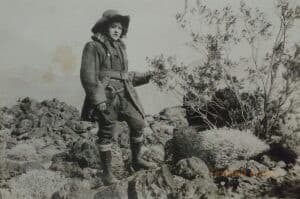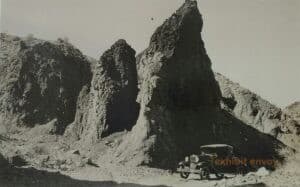 Postcards from Mecca is based on the book edited by Ann Japenga and Warner V. Graves III, originated at the La Quinta Museum, and is traveled by Exhibit Envoy.
Specs
Audience:

General

Rental Fee:

$2,500 + shipping for an 8-week booking

Size:

750 – 1,100 sq. ft.

Security:
Exhibit Components:
55 framed photographs by Lula Mae Graves and Susie Keef Smith, with suggested installations for highlighting 30-55 of these photographs (fit your gallery!)
Artifacts from Lula Mae Graves and artifacts representative of the times, including postcard, cameras, and Lula's travel trunk
Didactic text panels and captions for each photograph
Reproduction photo album for visitors to flip through
PDFs for printing postcards in your own museum
Exterior banner
Exhibition press kit
An exhibit copy of Postcards from Mecca: The California Desert Photographs of Susie Keef Smith and Lula Mae Graves, 1916-1936 , edited by Ann Japenga and Warner V. Graves III
Schedule and Availability
| | |
| --- | --- |
| January 24, 2019 – May 11, 2019 | La Quinta Museum, La Quinta |
| Through April 15, 2020 | Preparation for Travel |
| May 3, 2020 – June 28, 2020 | AVAILABLE |
| July 12, 2020 – September 6, 2020 | AVAILABLE |
| September 20, 2020 – November 15, 2020 | AVAILABLE |
| November 29, 2020 – January 24, 2021 | AVAILABLE |
| February 7, 2021 – March 28, 2021 (7 weeks) | AVAILABLE |
| April 11, 2021 – June 6, 2021 | AVAILABLE |
| June 20, 2021 – August 15, 2021 | AVAILABLE |
| August 29, 2021 – October 24, 2021 | AVAILABLE |
| November 7, 2021 – January 2, 2022 | AVAILABLE |
| January 16, 2022 – March 13, 2022 | AVAILABLE |
| March 27, 2022 – May 22, 2022 | AVAILABLE |
| June 5, 2022 – July 31, 2022 | AVAILABLE |
| September 4, 2022 – October 30, 2022 | Hi-Desert Nature Museum, Yucca Valley |
| November 13, 2022 – January 8, 2023 | AVAILABLE |