Description
This remarkable assemblage of silkscreen prints represents the best in visual communication and artistry from California's Latino/a printmaking community. Spanning the decades from the 1970s to topics of concern today, Serigrafía offers a strong set of iconic prints that instantly convey powerful messages with bold images and sparse, but impactful text.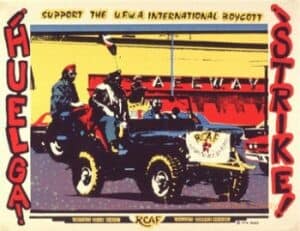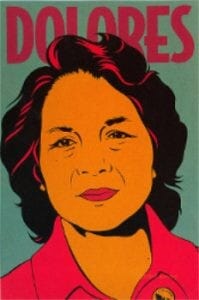 Ranging from political and economic to social and cultural, the themes in these prints tackle issues, head on, from the personal to the global. Print topics include economic justice, agricultural boycotts, the Occupy Movement, imperialism, human rights, civil liberties, solidarity movements, and cultural celebrations.
The prints in this exhibit represent topics of concern to Latino/a communities, and all Californians, and were made by Latino/a artists. The works were carefully selected by a group of co-curators with historical expertise and first-hand printmaking experience, including:
Tony Carranza, Art Director / TUMIS
Lincoln Cushing, Author and Archivist / Oakland Museum of CA
Juan R. Fuentes, Printmaker, Visiting Faculty at San Francisco Art Institute, and Former Director / Mission Gráfica
Carlos Jackson, Assistant Professor / UC Davis Department of Chicano/a Studies and Director / Taller Arte del Nuevo Amanecer
Favianna Rodriguez, Printmaker and Co-Founder of Presente.org
Jos Sances, Artist, Founder / Alliance Graphics and Co-Founder / Mission Gráfica
Carol Wells, Executive Director / Center for the Study of Political Graphics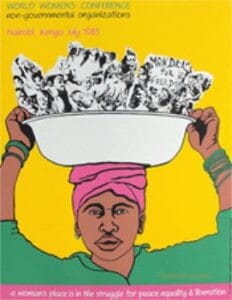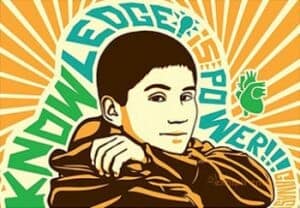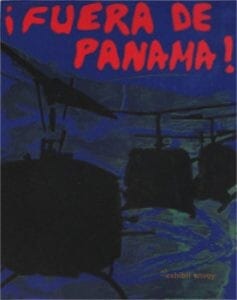 The exhibit contains 30 prints framed original silkscreens from a variety of major collections throughout California including:
Alliance Graphics
Center for the Study of Political Graphics
Mission Gráfica
Oakland Museum of California, All Of Us Or None Archive
Self Help Graphics & Art
UC Davis Department of Chicana/o Studies Collection
Printmakers featured include:
Jesus Barraza
Barbara Carrasco
Leonard Castellanos
Rene Castro
Melanie Cervantes
Enrique Chagoya
Ricardo Favela
Juan R. Fuentes
Rupert Garcia
Daniel González
Xico González
Ester Hernandez
Yolanda M. López
Linda Lucero
Estria Miyashiro
Malaquias Montoya
Gilda Posada
Celina Rodriguez
Favianna Rodriguez
Jos Sances
Mark Vallen
Xavier Viramontes
Ernesto Yerena
This exhibition was funded by The James Irvine Foundation and is part of our Contemporary Art in California Communities Initiative.
Specs
Audience:

Adult, Teens

Rental Fee:

RETIRED

Size:

120 linear feet

Security:
Schedule and Availability
| | |
| --- | --- |
| October 8, 2012 – December 7, 2012 | UC Davis Design Museum, Davis |
| November 29, 2013 – December 31, 2013 | Arté Americas, Fresno |
| January 19, 2014 – May 4, 2014 | Pasadena Museum of California Art |
| July 20, 2014 – September 7, 2014 | San Francisco Public Library |
| November 9, 2014 – January 4, 2015 | Vacaville Museum |