Description
Popular songs about the State of California, dating from the Gold Rush through the vaudeville era, are celebrated in the new exhibit Singing the Golden State. The show spotlights graphically striking sheet-music covers published from 1849 through the 1930s, along with other printed materials, sound recordings, instruments, and memorabilia relating to California and its early musical life.
Singing the Golden State was developed by The Society of California Pioneers and has approximately 40 framed items traveling – not only sheet music, but photographs, trade cards, ephemera and brochures from the era relating to the musical themes and topics.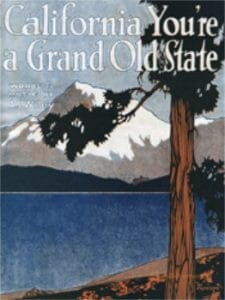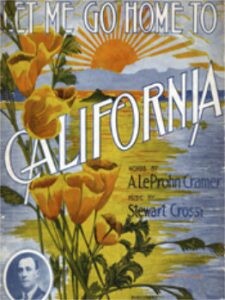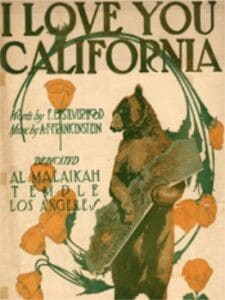 The exhibit is drawn from two exceptional archives: the Frederick Sherman Collection of The Society of California Pioneers and the private collection of James M. Keller, the exhibit's curator and Program Annotator of the San Francisco Symphony.
It will provide visitors with an in-depth introduction to the state's varied musical past, including Gold Rush tunes, the development of musical theater, vaudeville, sheet music publishing, popular music and the state song, "I Love You, California," composed in 1913.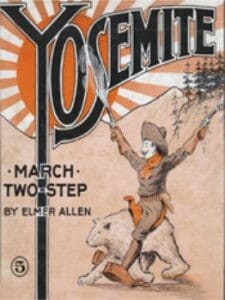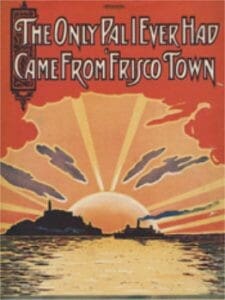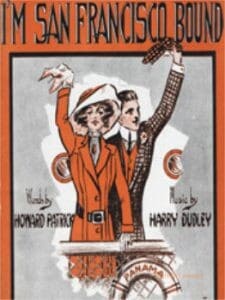 "In the 19th and early-20th centuries, publishers understood that potential sheet-music buyers judged pieces of music—like books—by their covers," says James M. Keller, curator of the exhibit. "And so, they accordingly lavished care on the creation of vivid, original art and design for the sheet music they issued." These images are sometimes by notable illustrators and artists, who often provided ingenious depictions of the song's subject. In Singing the Golden State, the subject is California—its history, its geography, its people
Specs
Audience:

General

Rental Fee:

RETIRED

Size:

800-1,000 square feet

Security:
Exhibit Components:
40 framed sheet music covers
A lively soundtrack
A short vaudeville video loop
Gallery Activities
Schedule and Availability
| | |
| --- | --- |
| February 10, 2013 – April 7, 2013 | Museum on Main, Pleasanton |
| June 30, 2013 – August 25, 2013 | Museum of History & Art, Ontario |
| November 17, 2013 – January 31, 2014 | Museum of Making Music, Carlsbad |
| April 6, 2014 – August 10, 2014 | San Joaquin County Historical Society, Lodi |