Description
With busy hands and minds American workers perform a diverse array of jobs to power our society. Work is part of nearly every American's life, whether for professional satisfaction and personal growth or to ensure the well-being of their families. In offices, factories, on the road, and at home, millions keep the nation going through contributions to industry and American culture.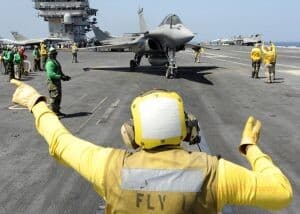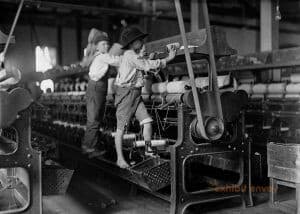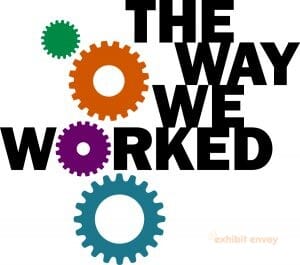 The Way We Worked, adapted from the original exhibition developed by the National Archives, explores how work became such a central element in American culture by tracing the many changes that affected the workforce and work environments over the past 150 years. The exhibition draws from the Archives' rich collections to tell this compelling story.
The diversity of the American workforce is one of its strengths, providing an opportunity to explore how people of all races and ethnicities identified commonalities and worked to knock down barriers in the professional world. The exhibition shows how we identify with work—as individuals and as communities.
The exhibition invites visitors to hear workers tell their own stories, or view films of various industries. Interactive components convey the experiences of multiple generations of families involved in the same industry.
The Way We Worked is part of Museum on Main Street, a collaboration between the Smithsonian Institution and State Humanities Councils nationwide. Support for Museum on Main Street has been provided by the United States Congress.
Specs
Audience:

General

Rental Fee:

RETIRED

Size:

700 square feet

Security:
Exhibit Components:
5 – 8 free-standing kiosks
Resource List
Press Materials
Docent Handbook
Installation and Programming Workshop
Storytelling Kit
Schedule and Availability
| | |
| --- | --- |
| October 6, 2013 – November 16, 2013 | San Joaquin County Historical Society & Museum, Lodi |
| December 1, 2013 – January 4, 2014 | Available |
| January 19, 2014 – February 22, 2014 | Bonita Museum, Bonita |
| March 9, 2014 – April 12, 2014 | San Lorenzo Valley Museum, Boulder Creek |
| April 27, 2014 – May 31, 2014 | Merced County Courthouse Museum, Merced |
| June 15, 2014 – July 20, 2014 | Monterey County Parks, King City |