Description
Through My Father's Eyes: The Filipino American Photographs of Ricardo Ocreto Alvarado is a collection of 50 photographs chosen from more than 3,000 discovered by his daughter, Janet Alvarado after his death. This exhibit offers a rare view into the daily lives of Filipino Americans in the post-World War II era.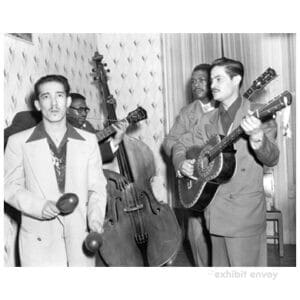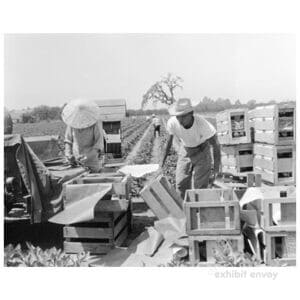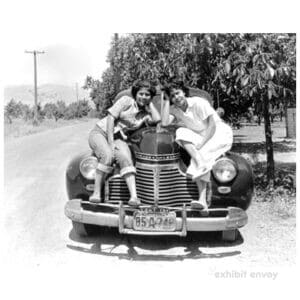 Ricardo Alvarado emigrated to the United States from the Philippines in 1928, part of the early 20th-century wave of immigrants known as the 'Manong Generation,' meaning 'older brother' in the Ilocano language. He served in the Pacific Theater with the U.S. Army's First Filipino regiment during World War II. When the war ended, Alvarado supported his passion for photography by working as a civilian cook at San Francisco's Letterman Hospital in the Presidio. For more than 20 years following the war, Alvarado documented postwar Filipino American life. His poignant photographs capture every aspect of day-to-day activities, public and private.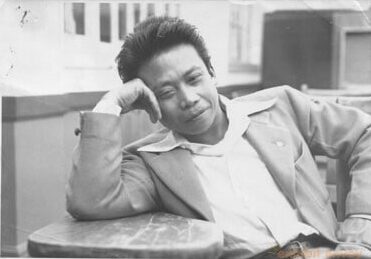 What sets him apart was his eye for capturing on film the special celebrations and daily rituals of the Filipino American (Pinoy) community in San Francisco after the war. More than a hobby, photography was his passion. He canvassed the Bay Area's city streets and rural back roads for subjects. His view camera gave him entrée into large social functions—weddings, funerals, baptisms, parties, and dances—as well as intimate family gatherings. He recorded street scenes, beauty pageants, cock fights, agricultural workers tending crops, and entrepreneurs on the job.
When he died in 1976, he left behind a rich trove of historically significant and visually arresting images, yet they remained hidden until his daughter, Janet Alvarado, found his collection of nearly 3,000 photographs and recognized their importance. She formed The Alvarado Project to ensure that her father's unique record of Pinoy life would be preserved and would receive the attention it deserves. Now, an updated version of Through My Father's Eyes begins a new tour to celebrate the 20th anniversary of its first installation.
Through My Father's Eyes features the works of Ricardo Ocreto Alvarado and is toured by Exhibit Envoy in partnership with History San Jose and the Alvarado Project. The exhibit originally toured through the Smithsonian Institution Traveling Exhibition Service.
Specs
Audience:

General

Rental Fee:

$2,000 for 8 weeks + shipping

Size:

Flexible, but approx. 1,000-1,200 sq. ft. recommended

Languages:

English

Security:
Exhibit Components:
50 black-and-white photographs highlighting post-WWII Filipino American life (install as few or as many fit in your space!)
Text panels giving context to the Filipino American experience, including a timeline
Captions for each photograph
Ricardo Alvarado's photography equipment
Personal effects of Ricardo Alvarado
Schedule and Availability
| | |
| --- | --- |
| May 1, 2022 – July 3, 2022 | Booking Pending |
| July 17, 2022 – September 11, 2022 | AVAILABLE |
| September 25, 2022 – November 27, 2022 (9 weeks) | AVAILABLE |
| December 11, 2022 – February 5, 2023 | AVAILABLE |
| February 19, 2023 – April 16, 2023 | AVAILABLE |
| April 30, 2023 – June 25, 2023 | AVAILABLE |
| July 9, 2023 – September 3, 2023 | AVAILABLE |
| September 17, 2023 – November 12, 2023 | AVAILABLE |
| November 26, 2023 – January 21, 2024 | AVAILABLE |
| | |
Contact us for dates in 2024 and beyond!