Description
THE FIGHT FOR FREEDOM & EQUALITY IN CALIFORNIA
Spanning the period from the Gold Rush to the post-9/11 era, the exhibition tells the stories of brave individuals throughout California who stood up for their rights in the face of social hostility, physical violence, economic hardship, and political stonewallling.
STORIES THAT ANIMATE THE HISTORY OF CIVIL LIBERTIES
The exhibition educates audiences about the evolution of civil liberties and civil rights in California and how they are central to democracy. The stories of personal struggles demonstrate the ongoing fight and provide a framework through which current controversies can be debated.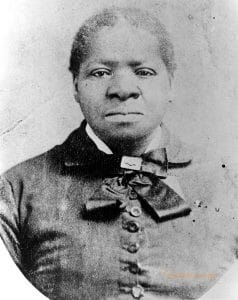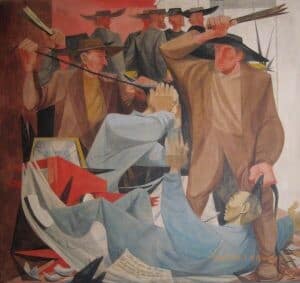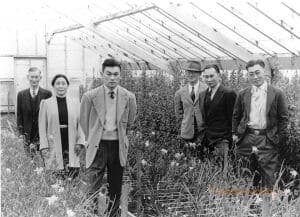 Exhibition Themes:
Although constitutions enumerate rights, its people who fight for equality and justice that make rights meaningful.
Civil liberties are essential for democracy.
Civil liberties struggles are repeated over time while targeted groups change.
Civil liberties are perpetually in flux. Each generation must fight to preserve them.
This exhibit is also available as an online exhibit! Book the online exhibit as a stand-alone experience, or pair it with the physical exhibit when you host. Visit our online exhibits page to learn more.
Wherever There's a Fight is part of California Humanities' Searching for Democracy, a thematic program designed to examine the meaning of democracy today. The exhibition is based on the Heyday Books publication Wherever There's a Fight: How Runaway Slaves, Suffragists, Immigrants, Strikers, and Poets Shaped Civil Liberties in California, by Elaine Elinson and Stan Yogi (2009), and is presented by Exhibit Envoy and curated by Elinson and Yogi.
Specs
Audience:

Adults, Teens

Rental Fee:

$350 + shipping for an 8-week booking

Size:

45 linear feet

Security:

Installation Images:
Exhibit Components:
13 easy-to-install freestanding text/photo banners @ 3' wide x 6.75' tall each; total linear feet: 45'
Wherever There's A Fight Resource Guide
Exhibition Manual
Press Kit
Schedule and Availability
October 2011 – December 2013

For full exhibition schedule contact Exhibit Envoy

December 15, 2013 – January 12, 2014

#1 – AVAILABLE

#2 & SPANISH – Santa Cruz Public Library

January 26, 2014 – March 23, 2014

#1 – Thousand Oaks Library

#2 & SPANISH – Monterey County Free Libraries

April 6, 2014 – June 1, 2014

#1 – Riverside Community College District, Riverside

#2 – Cesar Chavez Student Center, SFSU

June 15, 2014 – October 15, 2014

#2- JFK University, Berkeley

August 24, 2014 – October 19, 2014

#1 – California History Center, DeAnza College, Cupertino

SPANISH – California History Center, DeAnza College, Cupertino

November 2, 2014 – January 18, 2015

#1 – Evergreen Valley College, San Jose

#2 – California History Center, DeAnza College, Cupertino

SPANISH – California History Center, DeAnza College, Cupertino

February 1, 2015 – March 31, 2015

Sacramento Public Library

September 1, 2015 – September 30, 2015

October 6, 2015 – October 30, 2015

November 8, 2015 – December 27, 2015

January 10 – March 6, 2016

August 21, 2016 – October 16, 2016

Summer 2017

April 1, 2018 – June 3, 2018

March 17, 2019 – May 12, 2019

May 26, 2019 – July 21, 2019

September 1, 2019 – October 6, 2019

October 20, 2019 – December 15, 2019

January 26, 2020 – March 22, 2020

July 12, 2020 – September 6, 2020

AVAILABLE

September 20, 2020 – November 22, 2020

AVAILABLE

December 5, 2020 – January 31, 2021

AVAILABLE

February 14, 2021 – May 16, 2021

AVAILABLE

May 30, 2021 – July 25, 2021

AVAILABLE

August 8, 2021 – October 3, 2021

AVAILABLE

October 17, 2021 – December 12, 2021

AVAILABLE

January 2, 2022 – February 27, 2022

AVAILABLE

March 13, 2022 – May 8, 2022

AVAILABLE

May 22, 2022 – July 17, 2022

AVAILABLE

July 31, 2022 – September 25, 2022

AVAILABLE

October 9, 2022 – December 4, 2022

AVAILABLE